February 19th Program Meeting
February 19, 2019 @ 6:30 pm

-

8:45 pm
Annual Show Excitement!
February is the month we focus on the Annual Show, with how-to topics like display case liners and award-winning case designs. This year we add to the fun with – The 2019 CFMS Show Fun Facts and Trivia Game. Take a number, write your answer, and win a prize! Questions are based on the "California's Natural Treasures" theme. Bring your rockhound knowledge!
Volunteers make our annual shows successful. Come to the PLS meeting February 19 and learn about opportunities in all areas – set up, clean up, kids' area, demos, greeters, silent auction, raffle, admission, and others. Be part of the Show.
Rock of the Month Presentation
[ROTM Title]
by [ROTM Name]
[Description]
Main Presentation
[Main Presentation Title]
by [Main Presentation Name]
[Description]
---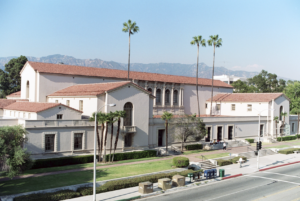 We hold informative monthly meetings. Our meetings are held in the comfort of the Donald Wright Auditorium of the Pasadena Central Library, 285 E. Walnut Street, Pasadena, California. Comfortable seating, lighting, a stage and audio-visual system allows us to attract quality speakers, provide demonstrations and interesting videos for our members!
Meetings are the third Tuesday of the month. Members and guests arrive between 6 pm and 6:30 pm for refreshments and information exchange. A display table at the back of the room allows our Education Committee and society members to display creations, finds, and the birthstone of the month. It is also a place for members and guests to have unknown minerals identified.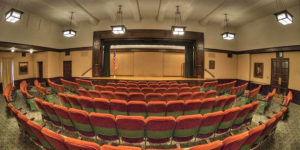 Our meetings begin at 6:30 pm and end at 8:45 pm. They include a business session and a program on a subject relating to our earth science hobby. Refreshments are served at a break between the sessions. The program may include demonstrations, slide shows, videos, auctions, show and sell, or lectures on various subjects.