March 19th Program Meeting
March 19, 2019 @ 6:30 pm

-

8:45 pm
Rock of the Month Presentation
The Rock of the Month Talk is a short talk of about 5 to 8 minutes, about a rock, mineral, gem, fossil, or meteorite of interest to you. Please bring at least one specimen of the rock if possible, and if not, pictures or photos. Please contact Mona Ross to give one of these talks. Thank you!
Main Presentation
Rhyolite
by Dick and Mary Pat Weber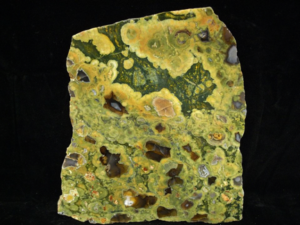 The March program presentation will be the "The Rainforest Jasper of Queensland, Australia" presented by Dick and Mary Pat Weber. This beautiful green rhyolite has a distinctive look making it a favorite of mineral collectors and lapidary enthusiasts for the past 50 years. Along with the Mt. Hay thundereggs, this unique material is only found in one location in the world.
Mary Pat & Dick are retired geologists. While touring Australia they formed a friendship with the family that discovered and currently operates the Rainforest Jasper mine. They were granted access to restricted areas of the mine and able to examine the private collection of the owners. The Weber's will bring display specimens from their own personal collection for viewing.
---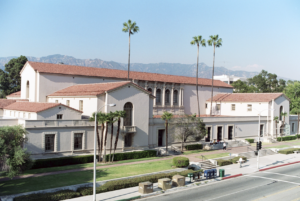 We hold informative monthly meetings. Our meetings are held in the comfort of the Donald Wright Auditorium of the Pasadena Central Library, 285 E. Walnut Street, Pasadena, California. Comfortable seating, lighting, a stage and audio-visual system allows us to attract quality speakers, provide demonstrations and interesting videos for our members!
Meetings are the third Tuesday of the month. Members and guests arrive between 6 pm and 6:30 pm for refreshments and information exchange. A display table at the back of the room allows our Education Committee and society members to display creations, finds, and the birthstone of the month. It is also a place for members and guests to have unknown minerals identified.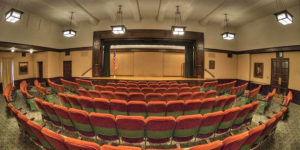 Our meetings begin at 6:30 pm and end at 8:45 pm. They include a business session and a program on a subject relating to our earth science hobby. Refreshments are served at a break between the sessions. The program may include demonstrations, slide shows, videos, auctions, show and sell, or lectures on various subjects.