September 18th Program Meeting
September 18, 2018 @ 6:30 pm

-

8:45 pm
Featuring:
Rock of the Month Presentation
"Ammonites"
Jared Nishimura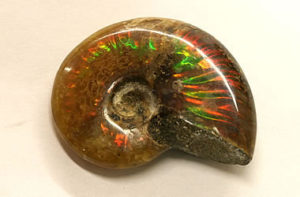 An extinct group of marine invertebrate animals that produced a chambered shell. Their fossilized shells are often cut and used as an ornamental or jewelry stone. Agatized ammonites are a popular organic gemstone. (Source: geology.com)
Main Presentation
"Iris Agates"
by Jason Badgley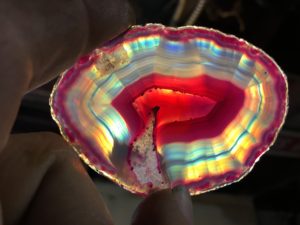 Once a Junior member of the Pasadena Lapidary Society, Jason Badgley returns as featured speaker at our September program meeting with "Iris Agates." Agate is called iris agate when it has very fine banding that shows rainbow effects when lit from the right direction. Iris agate is found at sites around the world, including areas in Southern California.
Jason's presentation will cover how to look for iris agate as well as cutting and polishing for maximum color. Be there for his PLS homecoming, September 18 at the Pasadena Central Library. The program meeting starts at 6:30 p.m.
Since his early days with PLS, Jason Badgley has gone on to make his mark as a specialist in agates of the Santa Monica Mountains and throughout California. Read more at his website, California Agate Gallery.
---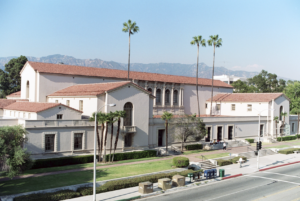 We hold informative monthly meetings. Our meetings are held in the comfort of the Donald Wright Auditorium of the Pasadena Central Library, 285 E. Walnut Street, Pasadena, California. Comfortable seating, lighting, a stage and audio-visual system allows us to attract quality speakers, provide demonstrations and interesting videos for our members!
Meetings are the third Tuesday of the month. Members and guests arrive between 6 pm and 6:30 pm for refreshments and information exchange. A display table at the back of the room allows our Education Committee and society members to display creations, finds, and the birthstone of the month. It is also a place for members and guests to have unknown minerals identified.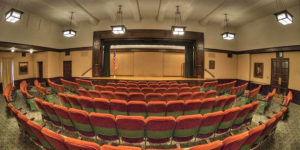 Our meetings begin at 6:30 pm and end at 8:45 pm. They include a business session and a program on a subject relating to our earth science hobby. Refreshments are served at a break between the sessions. The program may include demonstrations, slide shows, videos, auctions, show and sell, or lectures on various subjects.