Featuring:
Rock of the Month Presentation
"Tiffany Stone"
by Michelle Vandenbroeck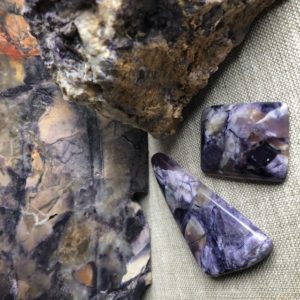 Tiffany stone is a rock composed primarily of flourite. It is a rare material mined at one location worldwide – the Brush Wellman beryllium mine at Spor Mountain, western Utah. (Source: geology.com)
Main Presentation
"Journey to the Center of the Earth"
by Krista Sawchuk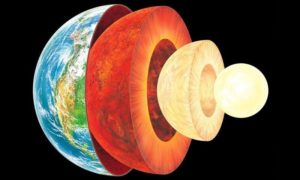 Have you ever been curious about what lies beneath us? Join PhD student Krista Sawchuk on an expedition to the most remote and unfamiliar part of our planet: the deep Earth.  The deep Earth, which encompasses the mantle and core, makes up 99% of our planet. However, we currently know more about the surface of Mars.  Krista will share our current understanding of the deep Earth, what recent advances in science tell us about it, the challenges of studying it, and how her own research is expanding our knowledge.
 
Krista Sawchuk has been collecting and studying rocks and minerals for over 15 years.  Her interest in geology began with childhood backpacking trips in the Sierra Nevada.  She completed her B.S. degree in geology with honors at the University of California, Santa Cruz.  Currently, Krista is a PhD student at UCLA, studying the Deep Earth using geochemistry and mineral physics. She is also a member of the Culver City Gem & Mineral Club. She is also working towards a Graduate Gemology degree with the GIA. In her spare time, Krista enjoys adding to her mineral collection, which features over 150 different mineral species.  
---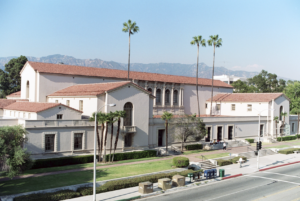 We hold informative monthly meetings. Our meetings are held in the comfort of the Donald Wright Auditorium of the Pasadena Central Library, 285 E. Walnut Street, Pasadena, California. Comfortable seating, lighting, a stage and audio-visual system allows us to attract quality speakers, provide demonstrations and interesting videos for our members!
Meetings are the third Tuesday of the month. Members and guests arrive between 6 pm and 6:30 pm for refreshments and information exchange. A display table at the back of the room allows our Education Committee and society members to display creations, finds, and the birthstone of the month. It is also a place for members and guests to have unknown minerals identified.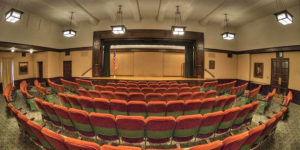 Our meetings begin at 6:30 pm and end at 8:45 pm. They include a business session and a program on a subject relating to our earth science hobby. Refreshments are served at a break between the sessions. The program may include demonstrations, slide shows, videos, auctions, show and sell, or lectures on various subjects.