Featuring:
Rock of the Month Presentation
"Benitoite Star"
by Eugene Kim, Ellen Kim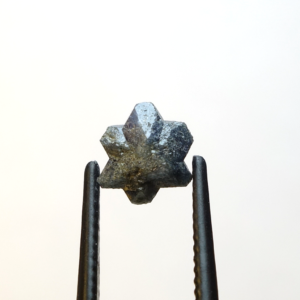 Benitoite is a rare blue barium titanium silicate mineral and is the state gemstone of California. Even rarer are twinned occurrences which may form stars, including the 6-pointed "Star of David".
Main Presentation
"Tourist's Guide to Boulder Opal & the Yowah Opal Field"
by Leslie Neff, Larry Hoskinson
"We have traveled to Australia 14 times and are booked to go again next year. We have visited Yowah on every trip. We have spent a total of over 4 years there. We have made friends with Eddie Macguire, a Maori who has lived in Yowah well over 30 years and we stay at his home each time. We came home from our one year trip June '88 to July '89 and immediately joined the South Bay Lapidary and Mineral Society in Torrance. Almost all of our material was picked up on mine tailings and polished by Larry. He has studied with some of the most respected miners on the fields. This presentation will focus on the town and mining fields of Yowah."
"This town and its adjacent mining areas are less that 1 square mile yet they provide one of the most sought after and rare forms of 'boulder opal' the famous Yowah nut. With a permanent population of 70 people and the nearest town 100 miles away this is truly the classic Australian outback. First registered in 1884, most workings were hand dug, with shafts bottoming out no deeper than 35 feet. The nut band is an ironstone layer that averages 6″ to 24″ in thickness and produce opal in 'flash', 'pinfire', and black varieties. We will talk about our time spent there."
---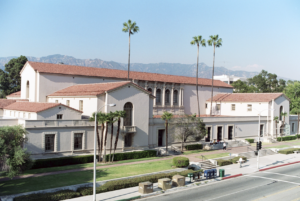 We hold informative monthly meetings. Our meetings are held in the comfort of the Donald Wright Auditorium of the Pasadena Central Library, 285 E. Walnut Street, Pasadena, California. Comfortable seating, lighting, a stage and audio-visual system allows us to attract quality speakers, provide demonstrations and interesting videos for our members!
Meetings are the third Tuesday of the month. Members and guests arrive between 6 pm and 6:30 pm for refreshments and information exchange. A display table at the back of the room allows our Education Committee and society members to display creations, finds, and the birthstone of the month. It is also a place for members and guests to have unknown minerals identified.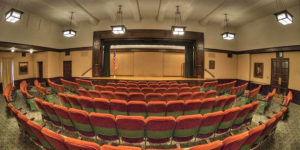 Our meetings begin at 6:30 pm and end at 8:45 pm. They include a business session and a program on a subject relating to our earth science hobby. Refreshments are served at a break between the sessions. The program may include demonstrations, slide shows, videos, auctions, show and sell, or lectures on various subjects.