Members of Pasadena Lapidary Society, along with most serious rockhounds, wait anxiously all year to make the 3-1/2 hour trek to Quartzsite, AZ in January. Some stay right into February, camping nearby in order to go rockhounding at their leisure, and others check in to the few motels in town or travel the 22 miles back/forth to Blythe, CA for lodging.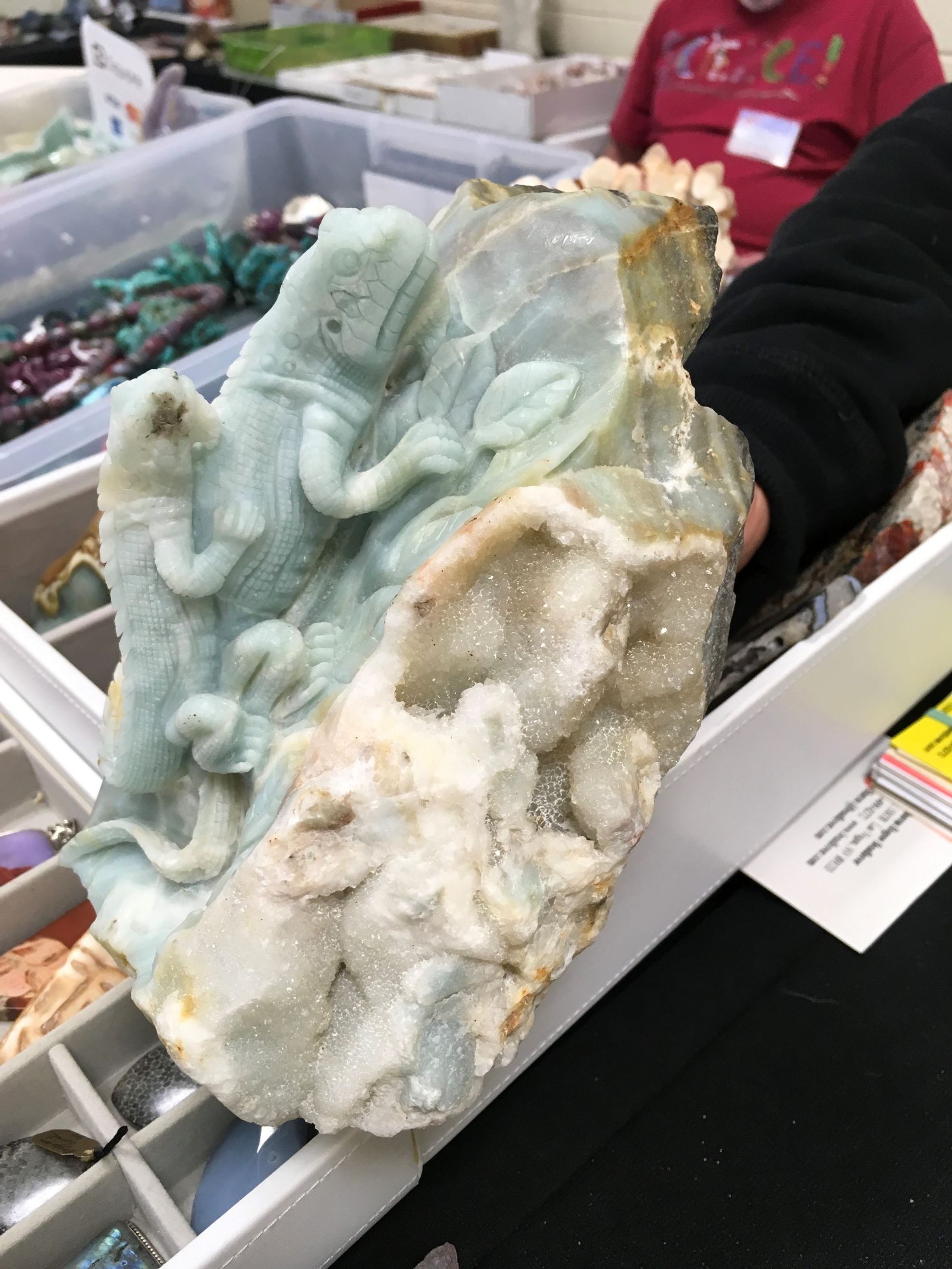 One of the biggest draws in Quartzsite is the QIA POWWOW, always held the third week in January. This year the POWWOW runs from January 20-24. If you've never been, the POWWOW is like a huge swap meet focused on gems, minerals, rocks and everything related. Admission is free and so is parking. Here's a weblink to check it out: http://www.qiaarizona.org/.
There are other rock shows being held throughout both months, two of the most popular ones being Desert Gardens https://www.facebook.com/pages/category/Event/Desert-Gardens-Rock-Gem-and-Mineral-Show-667193560050537/ from Jan. 1 to Feb. 28, and Tyson Wells https://www.tysonwells.com/. Here's the calendar of events from the City of Quartzsite website: http://www.quartzsitecalendar.com/
Self-professed as "The Rock Capital of the World", Quartzsite is a town in La Paz County of +/- 2,000 inhabitants that swells to a couple of million in January and February each year. Situated 125 miles west of Phoenix at the junction of Interstate 10 and U.S. Highway 95, it enjoys a close association with the Colorado River, just 18 miles to the west.