Program Meeting, Tuesday, February 15, 2022; 7:00 pm via Zoom.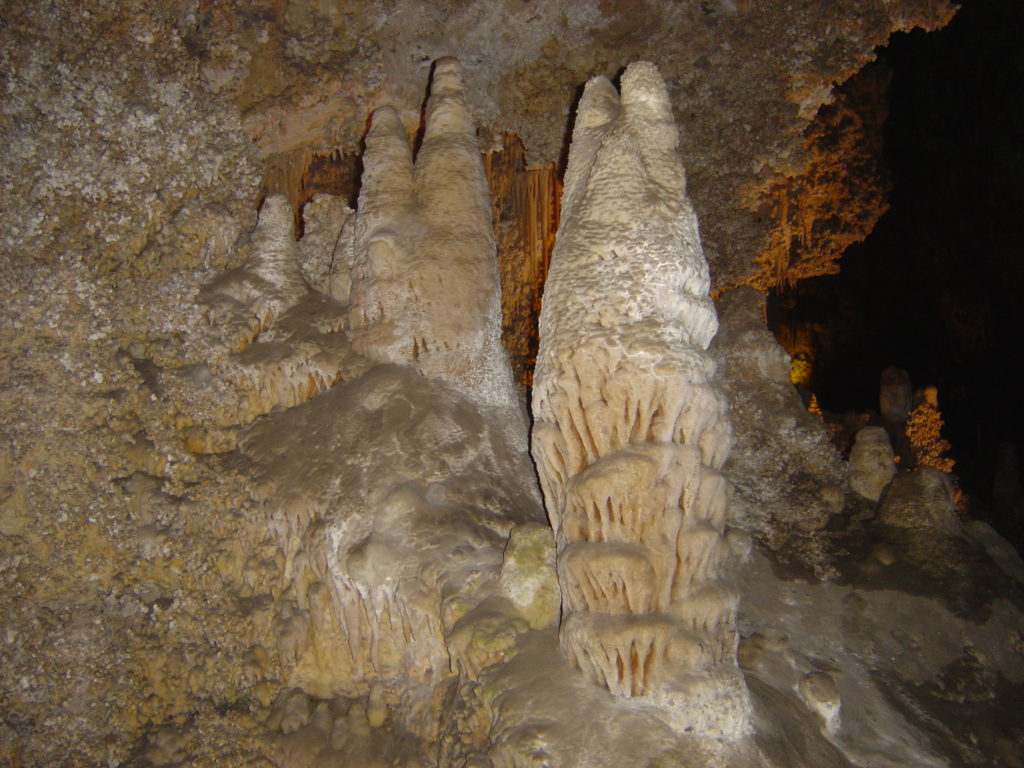 A cave is more than just a hole in the ground. These spectacular creations are natural laboratories for preserving fossils, recording past climate, and providing habitats for unique and rare animals. Due to their global importance physically, culturally, and ecologically, 2021 was designated the International Year of Caves and Karst. As a geologist, Mary Pat finds caves fascinating and takes every opportunity to tour them. Join us Tuesday night to explore this intriguing subterranean world that includes some of the major show caves of the Western U.S. You can leave your high boots and flashlights at home – this meeting's virtual!
Meeting starts at 7:00 p.m. If you'd like to join us, write marcia.pls.emails [at] gmail [dot] com to request a Zoom link.