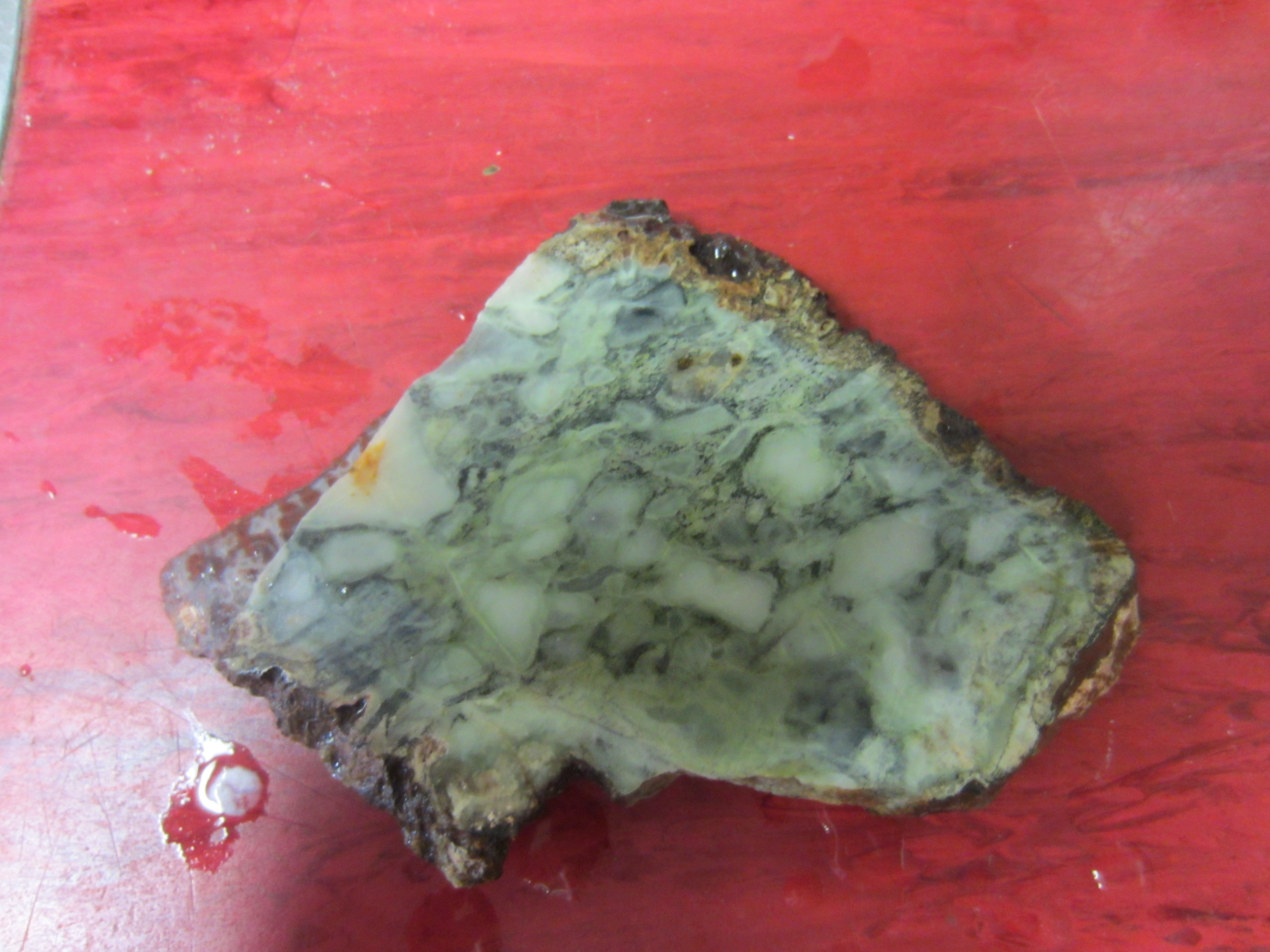 March's field trip will be a return to the Sidewinder Mountains. High clearance or short wheelbase vehicles are recommended for this trip. 2wd is okay. Those with passenger vehicles might need to be shuttled when we get close to the collecting sites. We'll be searching for both tri-color marble (pictured above) and blue marble. Tri-color marble is a beautiful green, black, and white material and is perfect for yard rock and spheres. It's also a good beginner material for making cabochons. We'll also explore tailings piles in the Ord Mountains for chrysocolla and malachite.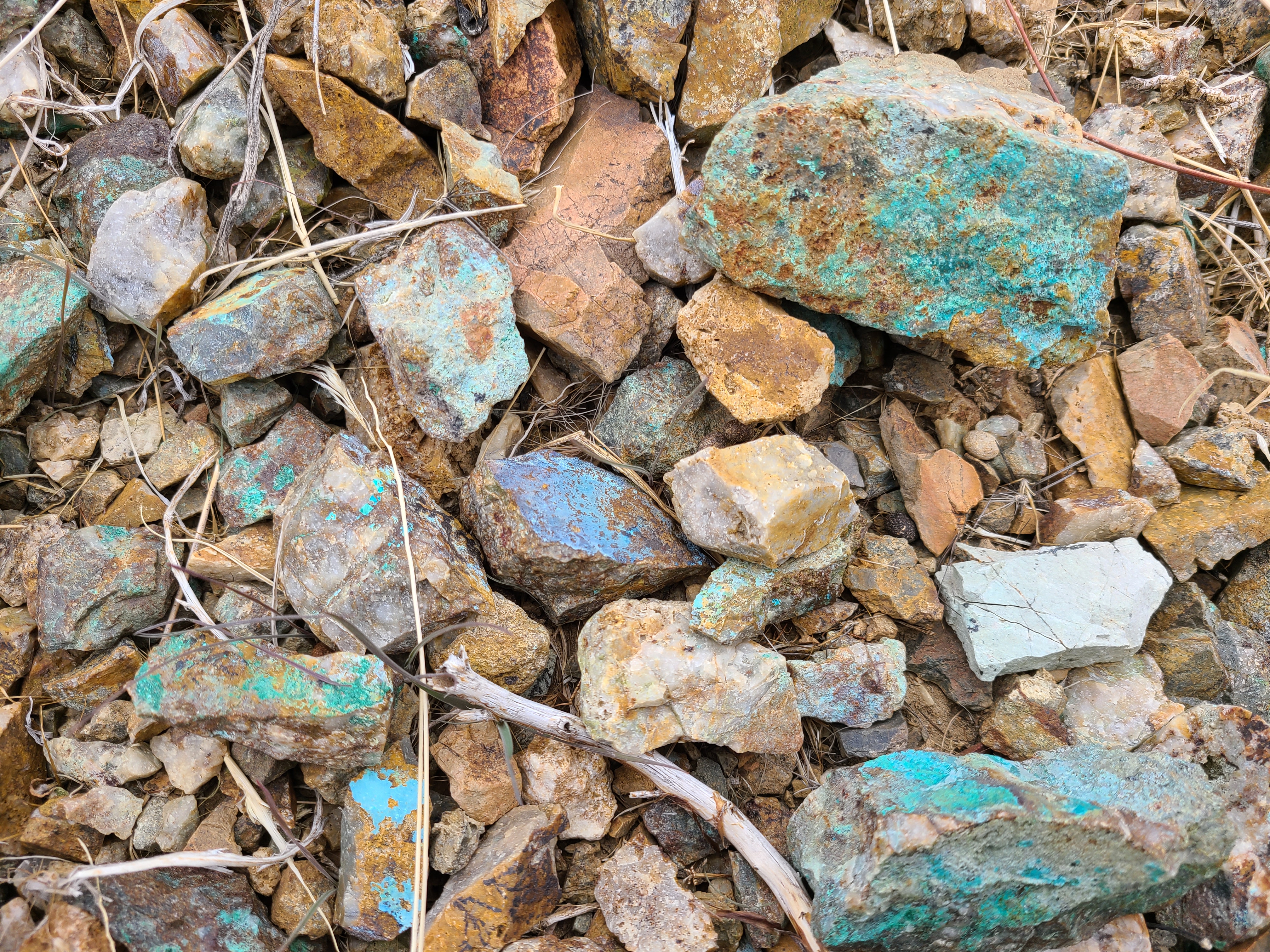 Our last stop will be to the Prime Cut Rock Show in Lucerne Valley.
Please email Rex at rexch8@yahoo.com for updates and additional information.