Obsidian is a popular lapidary material to collect and cut. Join Pasadena Lapidary Society at the April general meeting, as lapidary artist Terry Wilson takes us on a virtual trip to Davis Creek and other obsidian collecting locations, updating us on collecting site regulations. Terry will share tips on how to inspect the obsidian in the field and back at home. She will also demonstrate how to line up, slab and cab the material to bring out the best of their unique optical properties, including how to cut a cab exhibiting the cat-eye effect.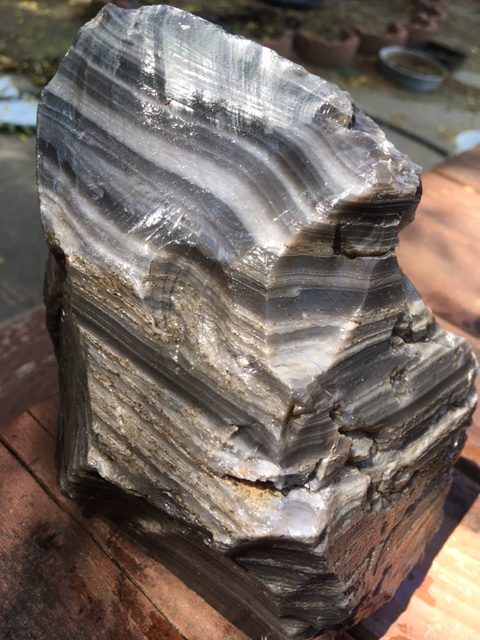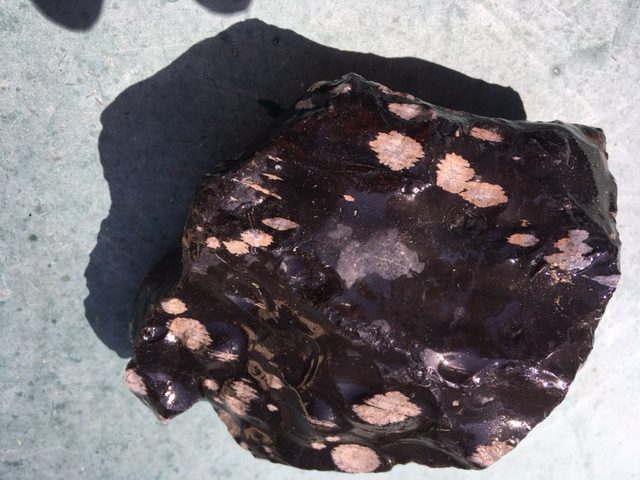 The April Rock of the Month will be presented by geologist, Dick Weber. Dick will take us on a tour of a hidden treasure: the Petrified Wood museum of Nebraska.
Join us virtually for the April 20 Tuesday night meeting by RSVPing to joenmar1[at]verizon.net for a Zoom meeting link, using 'PROGRAM MEETING' in subject line.