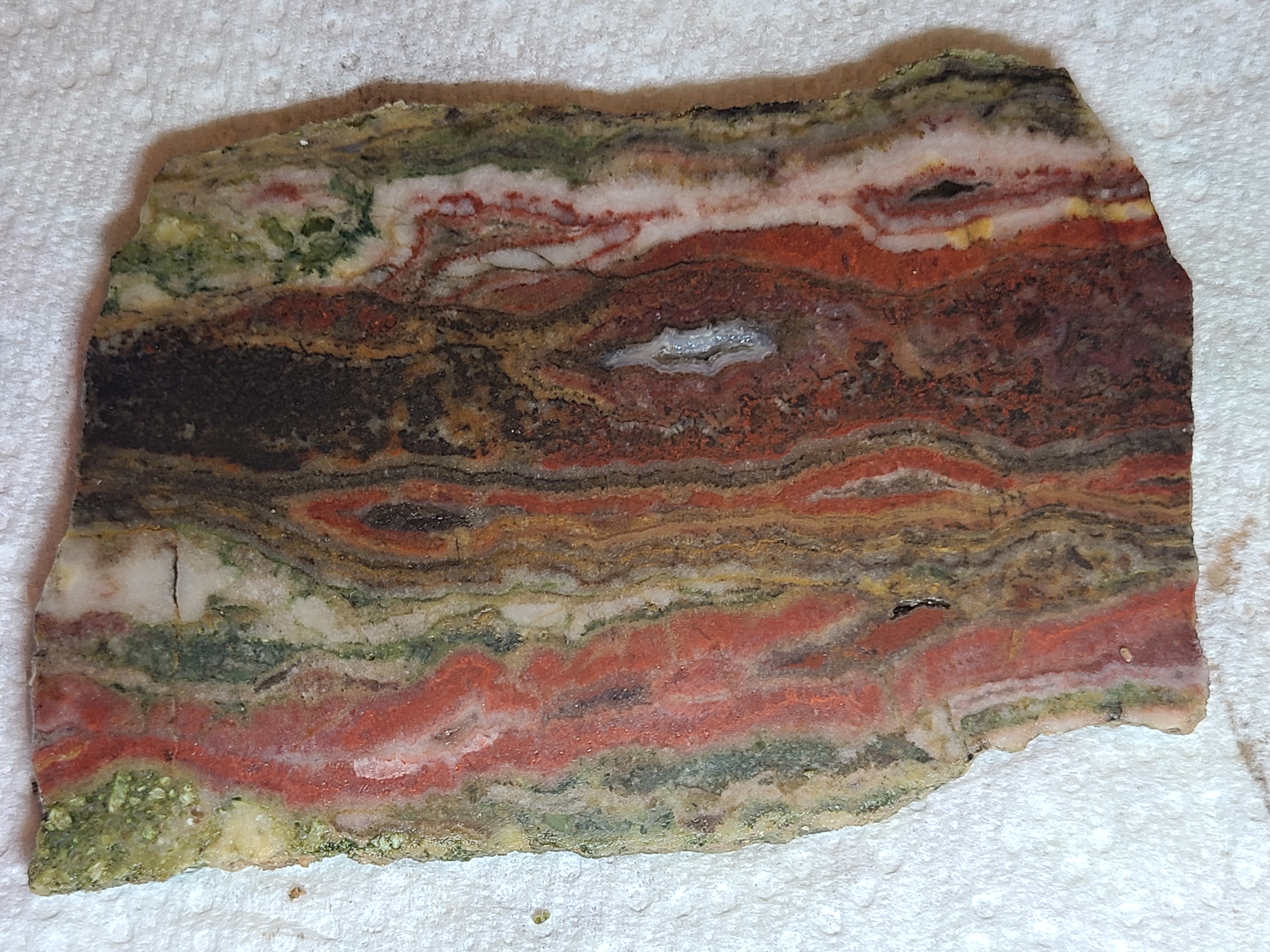 Whether it's planting a new tree for the garden or extracting a boulder while mining, there's something satisfying about digging and rocks. No, I'm not talking about hard rock mining, for that is pure torture. I'm talking about the Sierra Pelona claim out in North Edwards, CA, a renowned location for prize winning travertine onyx. The only difference is that while rocks are the bane of any happy garden, the goal at the Sierra Pelona is using a pry bar to make that rock wiggle and finally extracting it in triumph.
Though hundreds of clubs and rockhounds have visited the claim over the years, this location still produces hundreds of pounds of quality travertine onyx.
On our last visit October 30th, we were able to excavate one hundred pounds of travertine in about 2 hours.  That's a pretty good haul for any rockhound and the colors were spectacular.  I hadn't seen the greens that color in a few years, but it looks like the seam is into a green band right now.  Greens, reds, and even blue bands of agate make beautiful spheres or cabochons. 
The claim is open to rockhounds everywhere and though access is fairly straightforward, you'll need a high clearance vehicle. This is a great trip for an experienced miner or just a weekend warrior who wants to get out and smell the dirt.
The weather is cool and it's time to get out your picks and shovels and go rockhounding. No one knows when the green banding will run out again, so plan your next trip with your local rockclub to collect this beautiful material.
'til next time,
Rex